Richard Morrison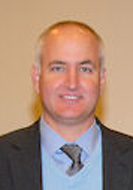 County Commissioner (Fort Bend)
Entered Office: 01-01-2009
Term Ends: 12-31-2016
District: 1
General Information
Personal Information
Richard Morrison is uniquely qualified to bring the families of Precinct 1 the kind of fair, honest and hardworking representation they demand – and deserve.

Richard is a seventh generation Texan, whose parents and grandparents taught him to stand up for what you believe in, work hard and play by the rules. He will apply those lessons to the office of Commissioner.

A native of nearby Liberty County, Richard earned his bachelor's degree from Baylor University in 1992 and graduated from South Texas College of Law in 1995. His wife Allyson, a full-time mother, and their five young children are active in Holy Rosary Catholic Church and many community activities. The Morrisons have lived in Fort Bend County for 12 years and are residents of Greatwood.

As an attorney and seasoned advocate for environmental and individual property rights, Richard has used his expertise to fight for ordinary families who work hard and play by the rules. His precedent-setting work in the flooding and drainage lawsuit Kerr v. Harris County protected the property of Houston area residents from improper condemnation and seizure by their government.

In private practice, Richard has handled important litigation to protect Texas families and small business from their own government and bring balance to the system. It is through this work that Richard has learned most levels of Texas Government, from TxDOT to the TCEQ, is unresponsive and sometimes downright hostile to the average citizen and small business. Richard knows that the cost of an ordinary lawyer is beyond the means of most hard-working families. Because of this uneven playing field, he matches his fees with the client's ability to pay.

In 2008, Richard ran for County Commissioner and won with 52% of the votes. Richard believes that his campaign for Commissioner was one of the most enjoyable experiences of his life. He is looking forward to serving the people of Fort Bend County with equal excitement.

Contact and Phone Numbers
1517 Eugene Heimann Circle
Suite 300
Richmond, TX 77469
(281) 344-9400
Fax: (281) 342-0587
Contact via Email


General Contact for Fort Bend
Street:
301 Jackson St.
Richmond, TX 77469
(281) 342-3411
Fax: (281) 341-8609
Contact via Email
Website