M. David Tillman, D.D.S.
Last modified on: 12-01-2017 12:50:46
Entered Office: 12-2017
Term Ends: 02-01-2021
---
General Information
Home Town: Aledo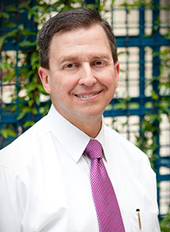 ---
Personal Information
David Tillman of Aledo is a general dentist in private practice in Fort Worth. He is a member of the American Academy of Cosmetic Dentistry, Academy of General Dentistry, American Dental Association, American Society of Orthodontics and the International Congress of Oral Implantologists. He is a member of the Aledo Independent School District Board of Directors and a volunteer for the American Dental Association Give Kids a Smile Program, Texas Dental Association Save a Smile Program, John Peter Smith Dental Clinic and Texas Mission of Mercy. Tillman received a Bachelor of Science from Baylor University and a Doctor of Dental Surgery from The University of Texas School of Dentistry at Houston, and completed a one year general dental practice residency program at Saint Anthony hospital in Oklahoma City.
Reappointed 3-31-2016.