John B. Walker
Last modified on: 10-11-2019 11:15:52
Entered Office: 02-01-2017
Term Ends: 01-31-2023
---
General Information
Profession: CEO of EnerVest, Ltd.
Home Town: Houston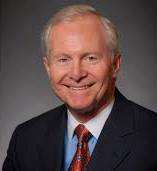 ---
Personal Information
John B. Walker of Houston is chief executive officer of EnerVest, Ltd., and executive chairman of EV Energy Partners, L.P. An Eagle Scout and veteran of the United States Navy, he is a previous gubernatorial appointee to the Texas Tech Board of Regents and was named a Distinguished Alumnus of Texas Tech University. He is the previous chairman of the Independent Petroleum Association of America and is a member of the National Petroleum Council and All-American Wildcatters. He has served on the boards of PetroLogistics LP, the Houston Producers' Forum, the Petroleum Club of Houston, and the Texas Independent Producers and Royalty Owners Association. In November 2007, he received the oil and gas industry's highest award, the Chief Roughneck Award. He is a recipient of the Silver Beaver Award, the Distinguished Eagle from the Boy Scouts of America, the Jesse H. and Mary Gibbs Jones International Citizen Award and the Entrepreneurial Excellence Award. Walker received a Bachelor of Business Administration from Texas Tech University and a Master of Business Administration from New York University.